When it comes to radio frequency measurement, accuracy and reliability are paramount. At SUNYIELD, our company is dedicated to providing cutting-edge solutions that empower our customers to achieve precise measurements for their antenna research and development. Our flagship product, the SY-24 Spherical NearField System, sets the standard for antenna measurement systems, offering enhanced efficiency, real-time insights, and unmatched versatility.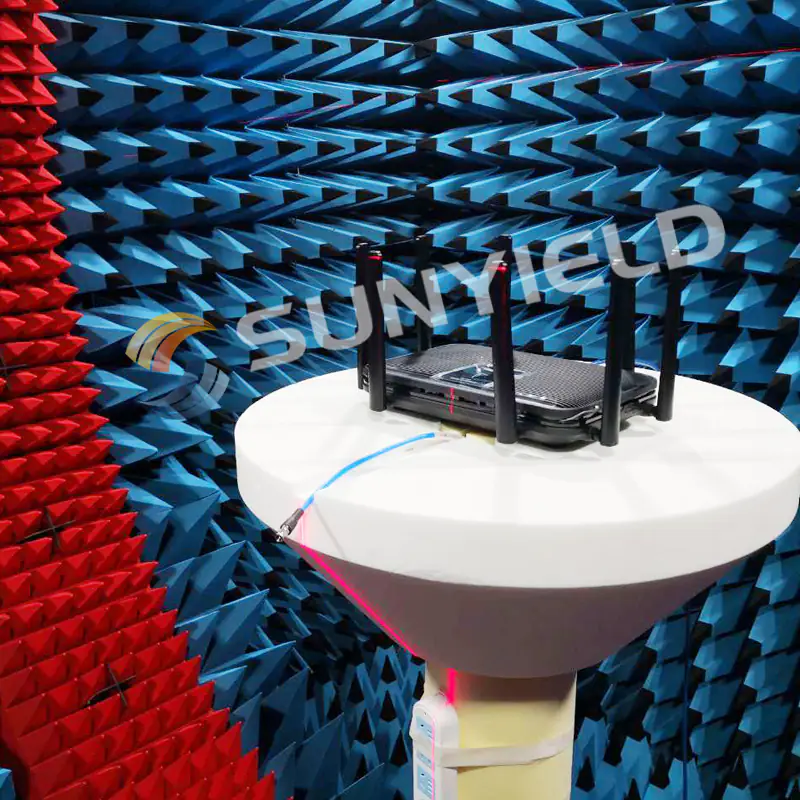 SY-24: The Standard for Antenna Measurement Systems
Our SY-24 Spherical NearField System is designed to support a wide range of frequencies, catering to the needs of small and medium-sized DUTs (Devices Under Test). Widely used in mobile phone terminal antenna research and scientific institutions, our system has become the go-to choice for engineers and researchers seeking accurate antenna measurements. With our SY-24 system, you can trust that you are utilizing the industry standard in radio frequency measurement.
Enhanced Efficiency and Real-time Display with the SY-24 Spherical NearField System
We understand the importance of efficiency in antenna research and development. That's why our SY-24 system incorporates a symmetrical probe distribution, enabling faster and more complete 3D measurements. This innovative design allows for a comprehensive assessment of antenna performance with just a 180-degree rotation under normal circumstances, saving valuable time and resources. Additionally, our system provides real-time visualization of active and passive directivity diagrams, providing immediate insights into antenna characteristics. With active power and sensitivity monitoring, our system empowers you to make informed decisions and optimize your antenna designs on the fly.
Versatility and Upgradability of the SY-24 Spherical NearField System
At SUNYIELD, we recognize the diverse needs of our customers in the ever-evolving wireless communication landscape. Our SY-24 Spherical NearField System offers remarkable versatility, supporting active measurements across various wireless technologies, including 2G, 3G, 4G, Wi-Fi, GPS, and BT, within the 400MHz-6GHz frequency range. Furthermore, our system provides passive measurement support within the same frequency band, ensuring comprehensive assessment capabilities. To ensure seamless integration into your existing infrastructure, our system is compatible with leading network analyzers and general-purpose testers. This compatibility allows for easy adoption and streamlines your measurement processes.
Conclusion
When it comes to precise radio frequency measurement, SUNYIELD's SY-24 Spherical NearField System is your trusted partner. With our system, you can unlock unparalleled accuracy, enhanced efficiency, and real-time insights into your antenna performance. As a company, we are committed to providing top-of-the-line products and services to meet the unique needs of our customers. Join the ranks of our satisfied customers and experience the power of our SY-24 system in your antenna research and development endeavors. Contact us today to learn more about our products and how we can assist you in achieving precise radio frequency measurements.