In the fast-paced world of wireless communication, accurate RF measurement is essential for ensuring optimal performance and reliability. SUNYIELD, our company, is at the forefront of revolutionizing RF measurement with our state-of-the-art Antenna Measurement Systems. With our cutting-edge technology and unwavering commitment to excellence, we are empowering businesses to achieve superior results in RF measurement.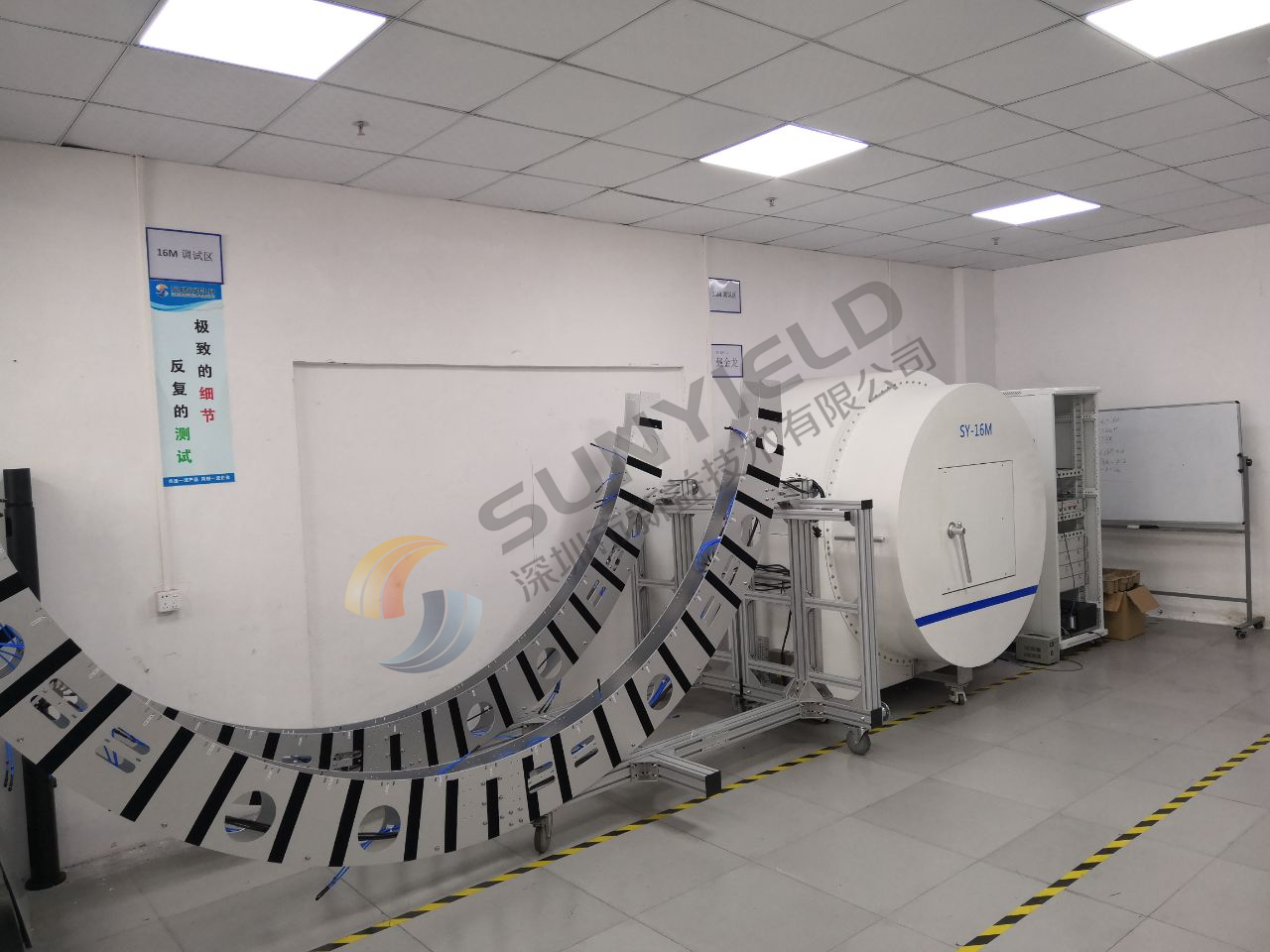 R&D Team
At SUNYIELD, we have assembled a highly skilled R&D and engineering team that drives our technological advancements. Comprised of professionals with advanced degrees from prestigious institutions such as Tsinghua University, Beijing University of Posts and Telecommunications, and Xidian University, our team is equipped with the expertise and knowledge to push the boundaries of RF measurement. We foster a culture of innovation and continuous improvement, ensuring that our products remain at the forefront of industry advancements.
Manufacturing Capability
As a testament to our commitment to quality, SUNYIELD has obtained ISO9001-2008 certification for our robust quality management system. This certification reinforces our dedication to delivering reliable and high-performance Antenna Measurement Systems to our customers. Additionally, we hold software copyrights and patents related to antenna measurement system hardware and software technologies, further solidifying our position as a leader in the industry.
Our company's reputation is bolstered by our numerous memberships and collaborations. We are a full member of the China Communication Standards Association (CCSA), an associate member of the US Cellular Telecommunications Industry Association (CTIA), and a member unit of the China Antenna System Industry Alliance (ASIA). These partnerships reflect our commitment to staying at the forefront of industry standards and collaborating with industry leaders to drive innovation.
Design Capabilities
SUNYIELD's design capabilities are the cornerstone of our success in revolutionizing RF measurement. Our Antenna Measurement Systems are the result of advanced technology and extensive research and development efforts. We continuously strive to achieve international standards and pioneer advancements that set new benchmarks in the industry.
Our comprehensive range of antenna measurement systems caters to the diverse needs of our customers. From the SY-16(M), SY-24(L), SY-64, SY-128, and SY-168 models to the SYH, SY MIMO, SPR-Scanner, SCR-Handy, and SPCR-Parallel, our portfolio covers a wide spectrum of requirements. These systems are designed to deliver accurate and real-time measurements, providing invaluable insights into the performance of antennas.
By choosing SUNYIELD's Antenna Measurement Systems, our customers benefit from cutting-edge technology, precision engineering, and the assurance of international standards. Our solutions empower businesses to make informed decisions, optimize their RF performance, and gain a competitive edge in the market.
Conclusion
In conclusion, SUNYIELD is revolutionizing RF measurement with our advanced Antenna Measurement Systems. Our company's commitment to technological innovation, manufacturing excellence, and design capabilities sets us apart in the industry. By choosing our products, businesses can unlock new possibilities in RF measurement, achieve superior performance, and deliver exceptional results to their customers. Trust in SUNYIELD, our company, and experience the transformative power of our Antenna Measurement Systems in revolutionizing RF measurement.