Precision and adaptability are essential while evaluating millimeter wave radar. Our firm, SUNYIELD, is committed to provide cutting-edge technologies that enable organizations to obtain precise and trustworthy testing results. Millimeter wave radar testing is being revolutionized by our Compact Range SY-CATR, which provides flexible testing options, cutting-edge capabilities, and a customized design to match each customer's specific requirements.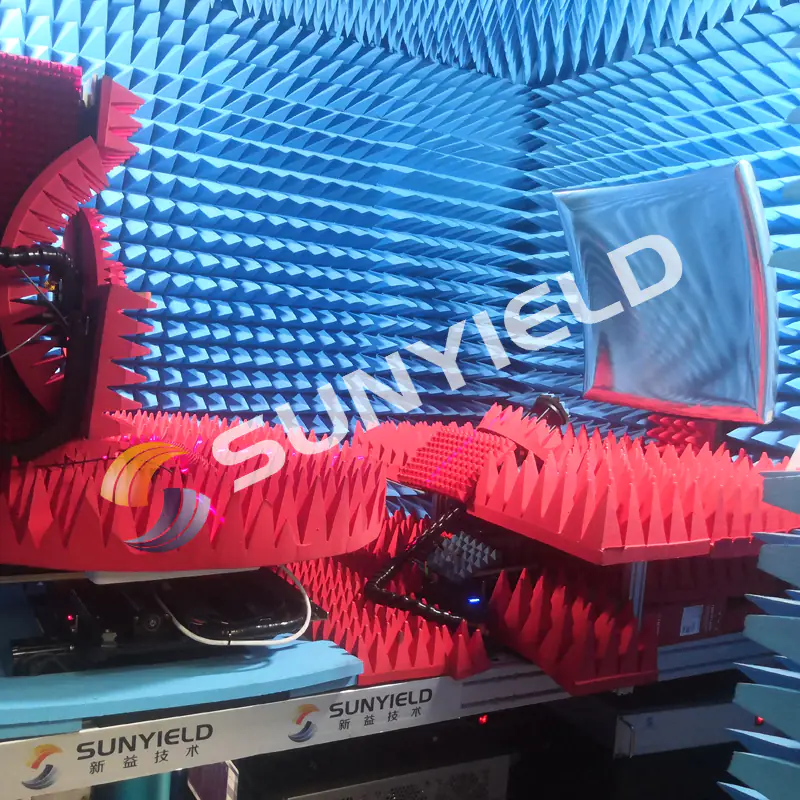 Versatile Testing Solutions for Millimeter Wave Radar
The SY-CATR series is at the forefront of compact range measurement systems for millimeter wave detection. Designed and developed by our company, SUNYIELD, these systems provide businesses with a comprehensive testing solution for a wide range of applications. Our compact range finds its utility in automotive, military/police, and civilian sectors, enabling businesses to test and validate millimeter wave radar devices with precision and accuracy.
Advanced Features for Precise Testing
One of the key features of our Compact Range SY-CATR is the integral curling surface design. This innovative design not only saves space but also ensures accurate measurement results. Unlike conventional saw-tooth reflectors, our compact range utilizes an integral curling surface with a roughness of less than 20μm (RMS). This allows businesses to conduct testing in a controlled environment, minimizing unwanted reflections and optimizing the accuracy of their measurements.
The bias feed design of our compact range is another notable feature. It supports both active and passive testing, providing businesses with flexibility in their testing methodologies. Whether businesses require active radar testing or passive component characterization, our compact range can accommodate their needs. This versatility enables our customers to explore various testing scenarios and obtain comprehensive insights into the performance of their millimeter wave radar devices.
Customizable and User-Friendly Design
At SUNYIELD, we understand that every business has unique requirements. That's why our Compact Range SY-CATR is designed with customization in mind. It features a multi-dimensional bearing turntable, allowing businesses to tailor the testing setup according to their specific needs. Additionally, we offer customized test tooling and electric auxiliary shafts, ensuring that businesses can optimize their testing procedures and achieve accurate results.
Our compact range is also equipped with a fully shielded non-reflective microwave chamber. This chamber provides an ideal testing environment, minimizing external interference and maximizing the accuracy of measurements. Furthermore, the movable base of our compact range enhances user-friendliness, making it convenient for businesses to deploy and position the equipment as per their testing requirements.
Conclusion
In conclusion, SUNYIELD's Compact Range SY-CATR is revolutionizing millimeter wave radar testing, providing businesses with versatile testing solutions, advanced features, and a customizable design. Our company is committed to delivering high-quality products and services that empower our customers to achieve accurate and reliable testing results. Trust in SUNYIELD, our company, and our dedication to excellence in millimeter wave radar testing. With our compact range, businesses can confidently test and validate their millimeter wave radar devices, ensuring optimal performance and customer satisfaction.