A set of 110G high-frequency compact field testing system built by Sunyield in September 2022 has passed customer acceptance. This system is currently one of the most frequently tested systems in China, with a design frequency of 18 ` 110GHz. At present, the system has been accepted and put into use.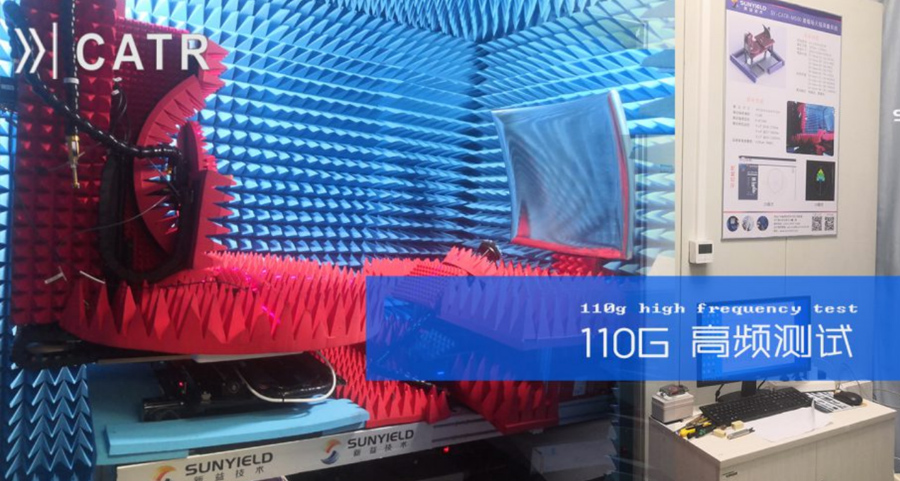 Advantages of Tight Field Testing
Tight field testing is a method of using collimating devices to achieve plane wave testing conditions. Tight field technology refers to a measurement technique in which people use the reflection principle of electromagnetic waves in the measurement of antenna and target characteristics, and use reflection surface technology to obtain approximately uniform plane wave irradiation that meets the measurement requirements, in order to shorten the measurement distance.

Taking the 24GHz frequency band test as an example, if the size of the tested object is a 90cm array fixed amplitude phase radar, its far-field testing conditions need to reach nearly 130 meters, and 90GHz needs to reach about 480 meters. Therefore, generally, millimeter wave testing will choose compact field or near-field testing.

The compact field is a highly complex system engineering that involves multiple disciplines such as electromagnetic scattering theory, high-precision antenna design and manufacturing, measurement and assembly technology. Sunyield has been researching in the field of compact field testing for many years, and has rich experience in high-precision edge rolling reflector manufacturing, high-precision feed and positioning device manufacturing and installation, high-precision measurement and installation technology, and other aspects.
SY-CATR-M500 Compact Field Antenna Measurement System
Basic parameters
System model: SY-CAYR-M500
Frequency range: 18GHz~110GHz
Darkroom size: 2650 × two thousand and two hundred × 2500mm
Feed antenna: SY-Feed-01 (18-26.5G)
SY-Feed-02 (22-40G)
SY-Feed-03 (40-50G)
SY-Feed-04 (50-75G)
SY-Feed-05 (75-110G)
Standard antenna: SY-Horn-01 (18-40GHz)
SY-Horn-02 (40-50GHz)
SY-Horn-03 (50-75GHz)
SY-Horn-04 (75-110GHz)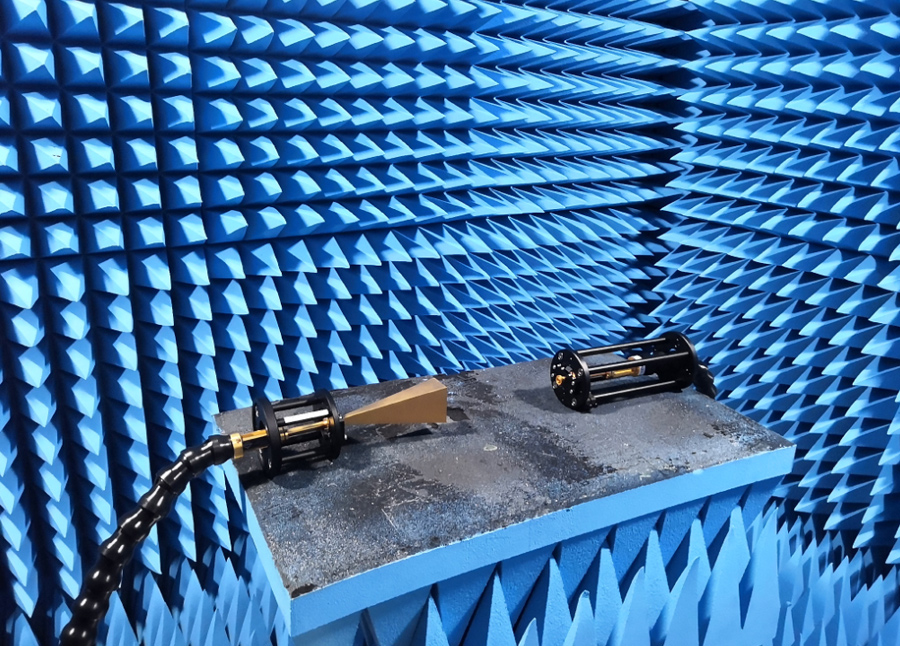 Quiet zone performance
Static zone amplitude taper: ≤ 1dB
Quiet zone amplitude fluctuation: ≤ ± 0.5dB
Quiet zone phase fluctuation:
≤ ± 3 ° @ 18~27GHz
≤ ± 4 ° @ 27~50GHz
≤ ± 7 ° @ 50~110GHz
Reflector surface accuracy: ≤ 20um (RMS)
Quiet zone size: ≥ 0.2m × 0.2m × 0.2m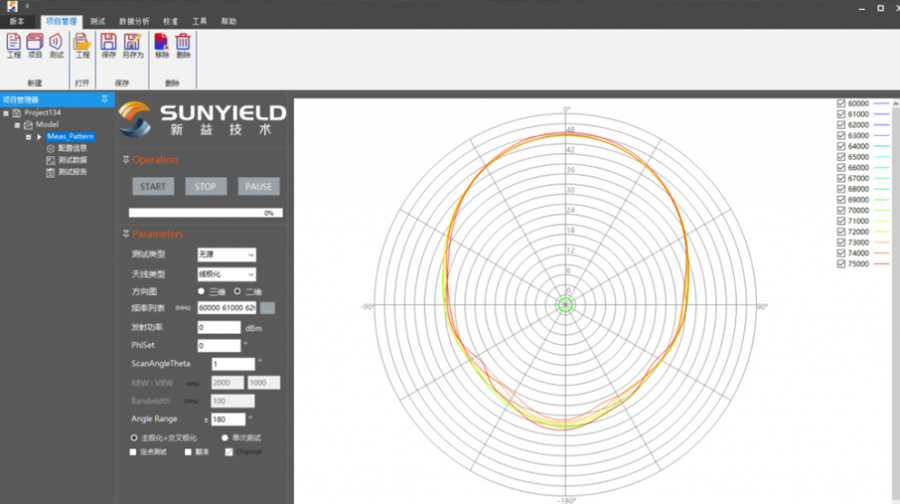 software kit
1. Real time directional map display;
2. Support for point frequency, sweep frequency, and custom test frequency;
3. Export directional vector data and generate test reports;
4. Compatible with mainstream network analyzer and Spectrum analyzer;
5. Support upgrade.