The 18-110G compact field testing system of South China University of Technology. This system is currently the most frequently tested system we have built. The size of the reflector darkroom is 0.5m * 0.5m, and the system design frequency is 18GHz -110GHz. At present, the system has been accepted and delivered to the school for use。
SY-CATR-500 is a small size compact range measurement system developed by Sunyield Technologies for millimeter wave detection field. Offset feed design is adopted to form a cylindrical quiet zone within a longitudinal separation of 2 ~ 3 meters. It features easy deployment, easy mobility, and fast implementation.
SY-CATR-500 is applicable to testing of millimeter wave antenna, radar, and millimeter wave detector, and once equipped with Sunyield one-dimensional turntable, the user is able to select the section to be tested. The testing mode can be applied to both active and passive at the same time so long as the test object is within the size of designed quiet zone.
| | |
| --- | --- |
| Model | SY-CATR-500 |
| External dimensions(L×W×H) | 2*2*2m |
| Frequency bands | 18GHz-110GHz |
| Main testing functions | 2D/3D directional pattern, gain, efficiency, phase, cross polarization ratio;Calibration of planar array antennas |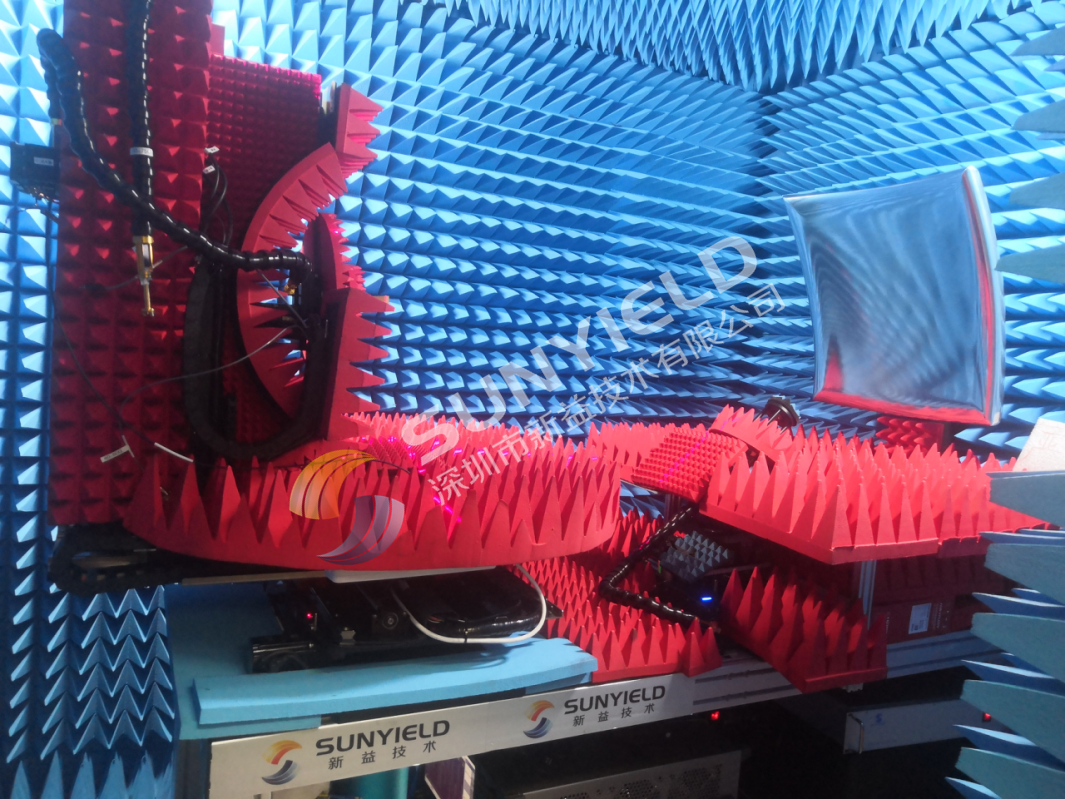 Physical image of SY-CATR-500